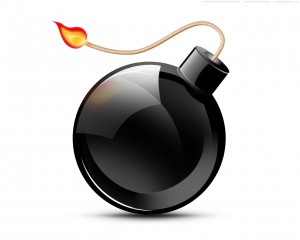 By Mike Cronin
Our public education system has done little to truly educate our public. Since the Department of Education was signed into existence 44 years ago, and after spending a trillion dollars or so, test scores have remained roughly flat and educational rankings have stayed middling compared to other developed and developing nations. This is abysmal news – if the goal is truly to educate the populace.
But what if genuine education is not the goal?
Our primary and secondary education systems are always referred to as "free," yet they have cost Americans something like $1 trillion over 44 years (just at the Federal level). Indeed, we spend more money per-pupil than any almost any other country. Our FREE, $1 Trillion, among-the-most-expensive-in-the-world system is mediocre at best, worthless at worst – to you.
When college is free, it will also be mediocre-to-worthless – to you.
When healthcare is free, it will also be mediocre-to-worthless – to you.

When generations of Americans have been taught how and what to think by the state (for example, that the one of the world's most expensive education systems is somehow "free") from preschool age to the Ph.D. level, and when Americans' lives depend on the state "giving" healthcare (provided by graduates of the mediocre-to-abysmal, "free," expensive school system), then such systems will have proven quite valuable to the elites who run the state – they will have given the elites control over you.